Welcome to Plexi Canada
"Continually adapting to the marketplace and maximizing efficiencies to make every dollar count for our customer."
We know firsthand that COVID-19 has turned how we do business upside down. We have listened to our customers diverse needs and have shifted our 20 years of expertise of creating world class Spindle, Stairs and Railings to creating plexiglass solutions for the Fitness, Office, Food & Beverage space and so much more!
Don't worry, we are still doing our thing at Spindle, Stairs and Railings, and will remain committed in turning around exceptional products both at home and in our community.
Need something custom? Contact us!
Our Social Distancing Solutions
We continue to work with the suggested guidelines of Alberta Health Services (AHS) and the best practices of many Bars, Restaurants, Pub's, Offices, Hotels, Schools, Retail, Grocery, Casino's and many other applications. We are manufacturing the products in house which allows us to create custom pieces, quickly pivot as new information becomes available and adapt to how the partitions are deemed effective. Through the countless meetings, changes and innovations we have been leaders in creating solutions that have allowed Owners, Staff and Customers maintain a protective barrier when 2m distancing is not an option.
View BC Guidelines Article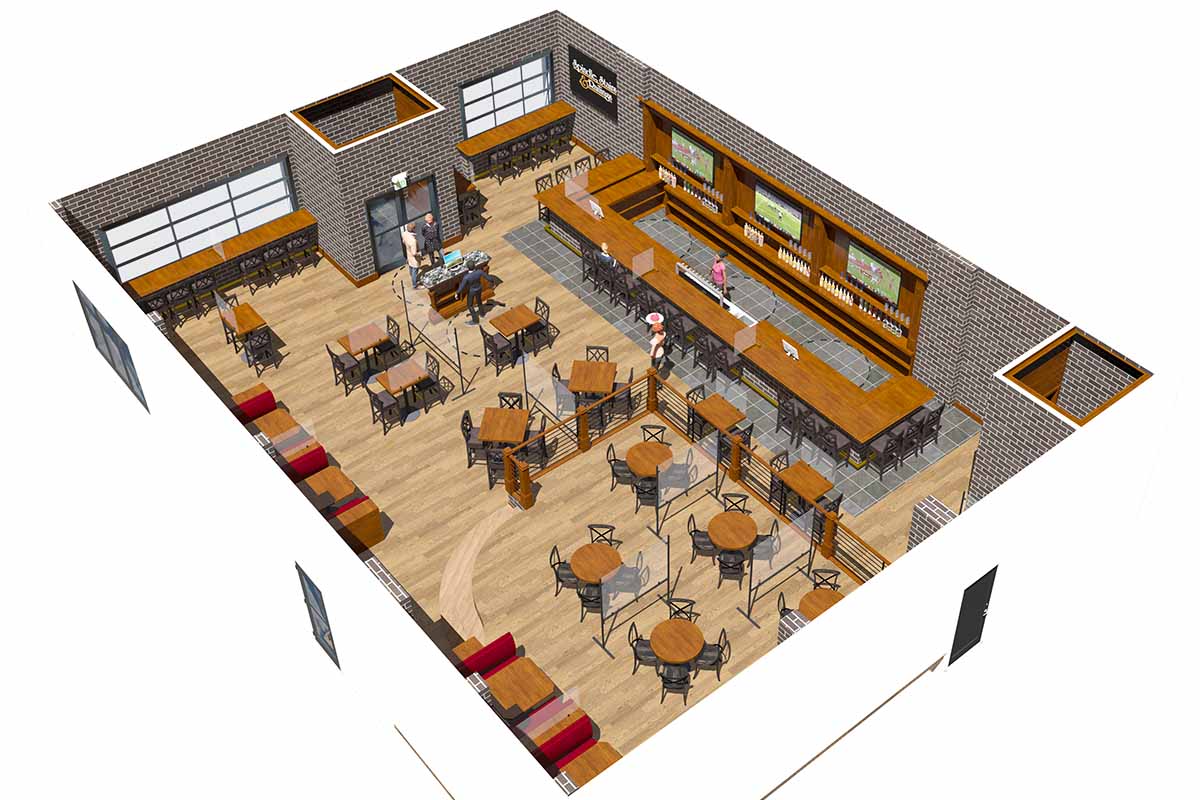 Custom Logo Engravement
Don't put up another boring Plexiglass divider!
Why not customize it with your logo?
Contact us to get started!
Can't find what you're looking for?
Need something custom?
No Problem!

We would be more than happy to help you, either call us directly or complete the form below.